"As a part of the Thomas L. Tucker Memorial Committee, I cannot say enough about our experience with Rip Caswell and his staff during the entire process of creating our tribute sculpture. From the initial concept to the completion of our memorial Rip's passion for his craft and pure talent exceeded every expectation. His dedication creating our dream was exceptional and his attention to details is second to none. Along with the rest of the committee, I would not hesitate to recommend Rip."
​
– Lyndsay Hessel
Thomas L. Tucker Memorial Committee Member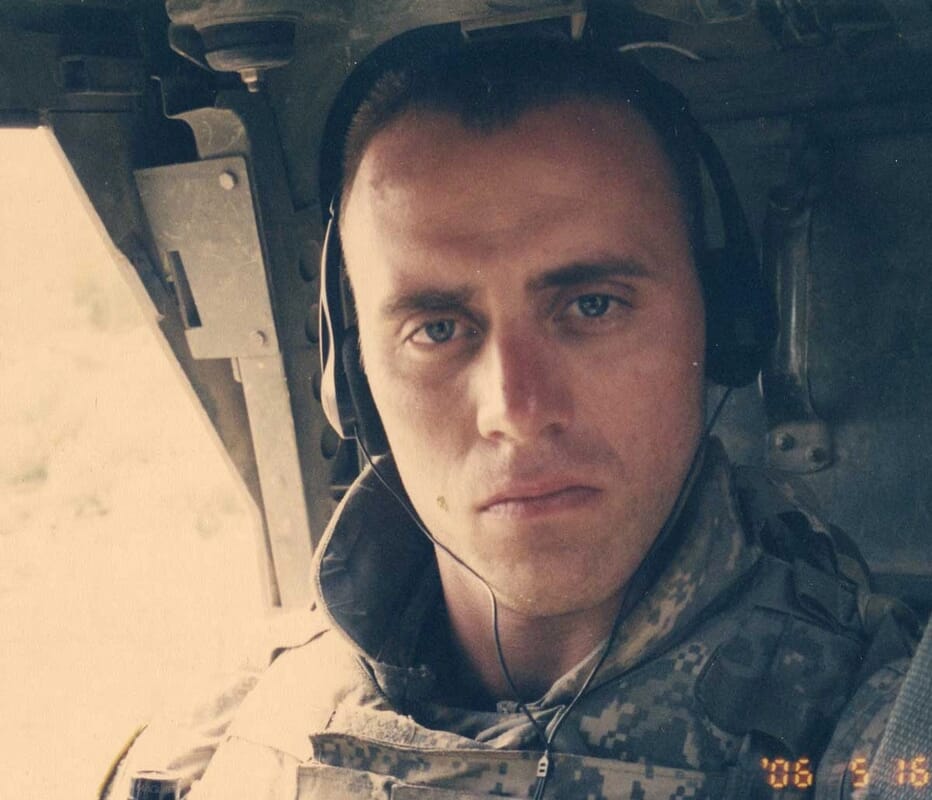 TOMMY TUCKER
US Army Pfc. Thomas "Tommy" Tucker from Madras, Oregon was one of two US soldiers who disappeared after an attack on a traffic control checkpoint just south of Baghdad on June 16th, 2006, launching a massive three-day search effort and galvanizing citizens of the United States.
The story of Tucker's kidnapping and death at the hands of insurgents gripped not only the small community of Madras, but also the entire nation. The outpouring of concern and the offers to help were overwhelming but welcomed by the devastated family.
A COMMUNITY UNITED BY A VISION
Tucker's friends and family made the decision to channel this national sympathy into something tangible and everlasting. The community chose Rip to create a sculpture to remember Tucker. Rip spent one-on-one time with the people closes to Tucker in order to find the inspiration necessary to create an accurate reflection of Tommy's spirit and character, as well as capturing the heart of all those who serve and have served our country.
During the time spent with Tucker's family, Rip realized how much Tommy loved kids. The family also described Tucker as extremely generous, saying that he would be willing to give anyone the shirt off his back who was in need. To tell Tommy's story, Rip chose to capture these attributes in a power sculpture composition. The emotion-packed monument depicts Tucker reaching upward to aid an Iraqi girl, both fearful and hopeful, as she sits perched on the edge of a shelled building. The life-size bronze is installed at Friendship Park in Madras, Oregon.