---
Artists Rip and Alison Caswell pride themselves on their ability to convey emotion through their artwork, and this selection of bronze portrait sculptures beautifully capture the resemblance, personality and mood of the subjects within it. To communicate personality through a bronze artwork is an exceptional talent, and the Caswell's are able to express a glint in the eye, a slightly raised brow or a trace of a smile.
Commissioned portrait sculptures are usually life-sized and can contain either the head and neck, or a more traditional bust including the head and torso. In addition to gaining an insight into the subject's personality, dedicated artists Rip and Alison desire an understanding of the commissioning client's perception of the subject. Their experience has shown that maintaining a dialogue and taking onboard feedback throughout the process can lead to exceptional results.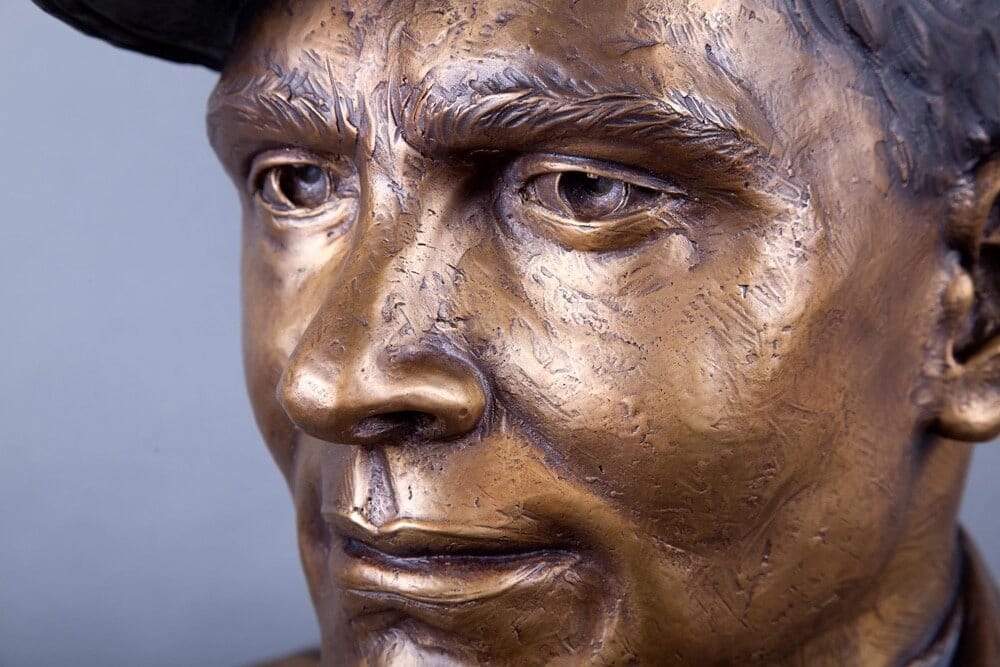 If there is someone special you would like to immortalize in bronze you can trust Rip and Alison to capture a moment in time in a personal way, creating a unique artwork that can be cherished for generations. Find out more about the commission process here.