---
Add some nostalgic charm to any room in your home with your choice of stunning home décor artworks.  Bronze can be shiny, weathered, or colored with patina or paint, so there are a variety of looks that can be created within your home, and each will add a touch of luxury and elegance to your chosen space.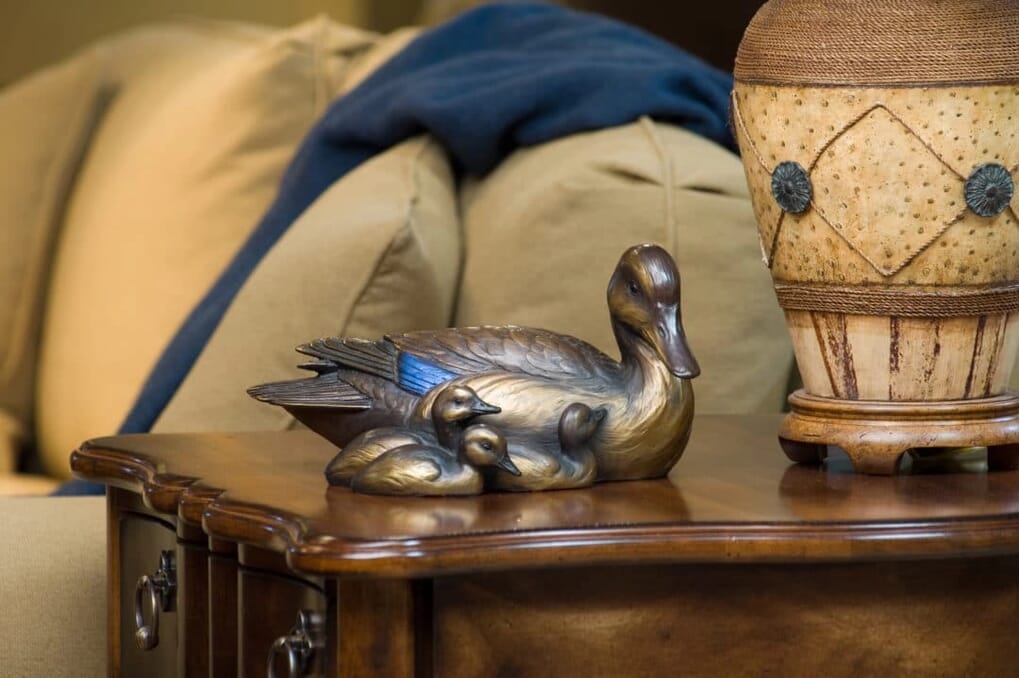 Within interior design, bronze accent pieces are known to add chic and they can help adjust room proportions by creating a cozier, more intimate setting.  Adding in a bronze object, whether decorative or functional, can instantly add a sense of opulence to your home.
Bronze wall décor can replace more traditional prints or paintings to create a unique style which will personalize and embellish your room.  Caswell Sculptures have created several bronze decorative wall panels that you can choose from.  There are four stunning occasional tables within this collection, in addition to a number of unique pieces, such as the African Chess Set or Bronze Bowl.
There are also a few striking pieces that will transform your garden, including a stunning bronze fountain or custom made Iris Bench.