---
Artist Alison Caswell is now licensed to create mascots for four different universities, two in Oregon, Portland and Michigan. These life-size sculptures have become a focal point at each of their university venues, and are a popular gathering place for students or prospective students.  University mascots demonstrate a true connection with their institution and it is not uncommon to see a stream of students waiting to pose for a photo with their mascot.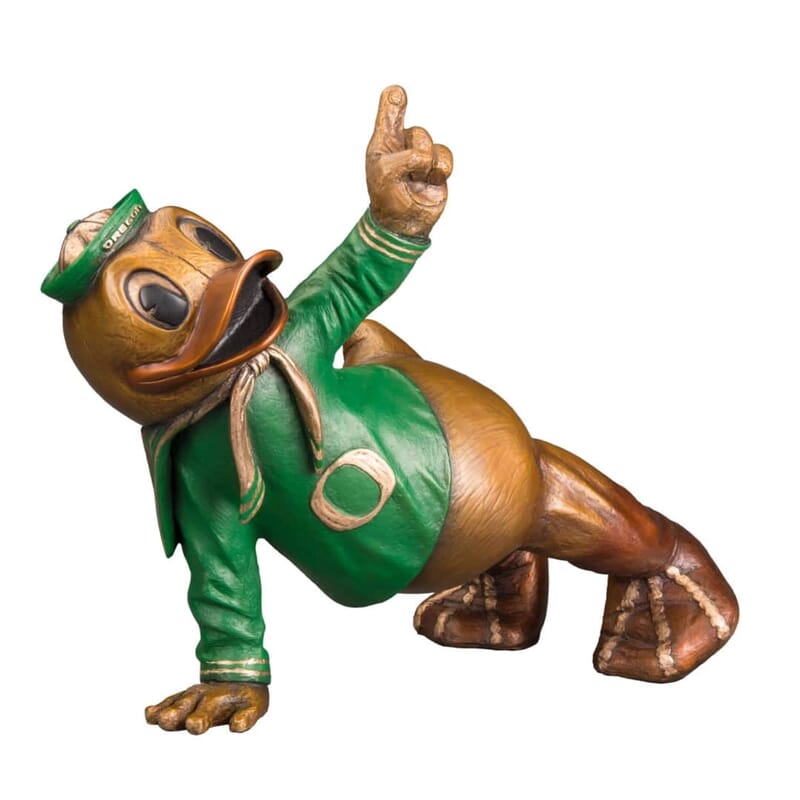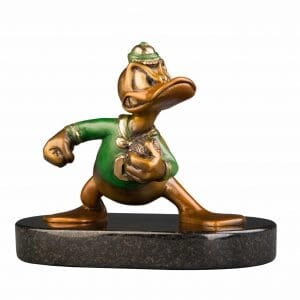 The Oregon Duck symbolizes the University of Oregon, both on the field and in the lecture hall. The Oregon Duck is available in a variety of poses and is by far the biggest collection of university mascots offered by Caswell Sculptures, representing a number of sporting and academic achievements.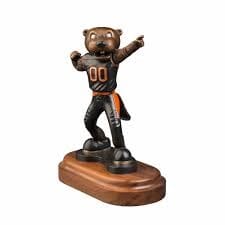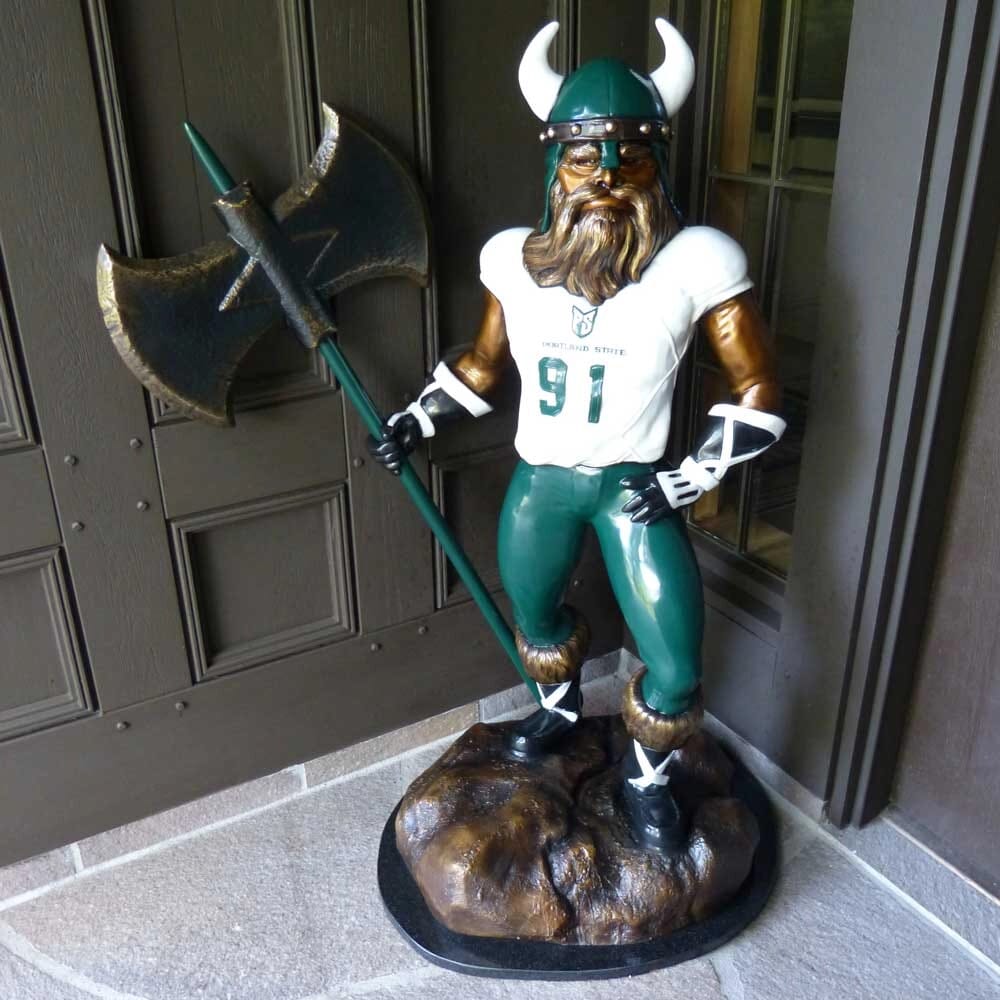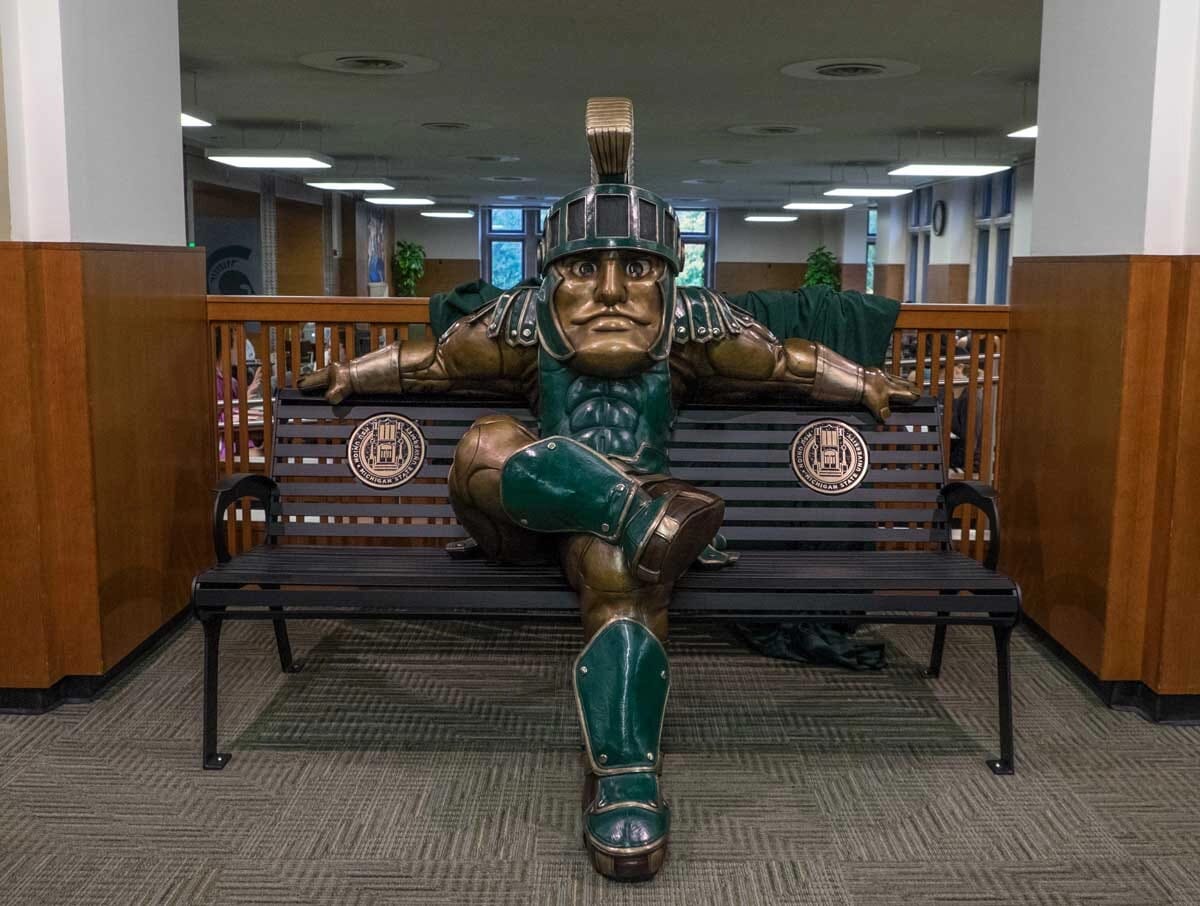 Oregon State University has 'Benny Beaver' as their university mascot, which is a bronze sculpture available as a monument, mid-size or miniature.  This sculpture is a tribute to Ken Austin who was the first student to appear at OSU athletic events dressed as Benny Beaver back in 1952 and who became one of OSU's outstanding alumni of the 20th century.
Victor E. Viking' is the university mascot at Portland State University.  This four foot bronze sculpture is available as a limited edition of five artworks. Alison was also commissioned to create 'Sparty', the university mascot for Michigan State University who is a unique feature on the campus.  Sparty is sitting on a bench, waiting to greet students, alumni, faculty and fans.
All university mascots are cast in high quality bronze and can be designed for specific surroundings.  A key point to note is that bronze is extremely durable and can be easily cleaned in the event of tagging or vandalism.  Furthermore, the installation techniques used by Caswell Sculpture prevent theft.
If you would like to join these universities in creating a lasting, iconic homage to your university or college mascot, please visit our Campus Sculptures website.