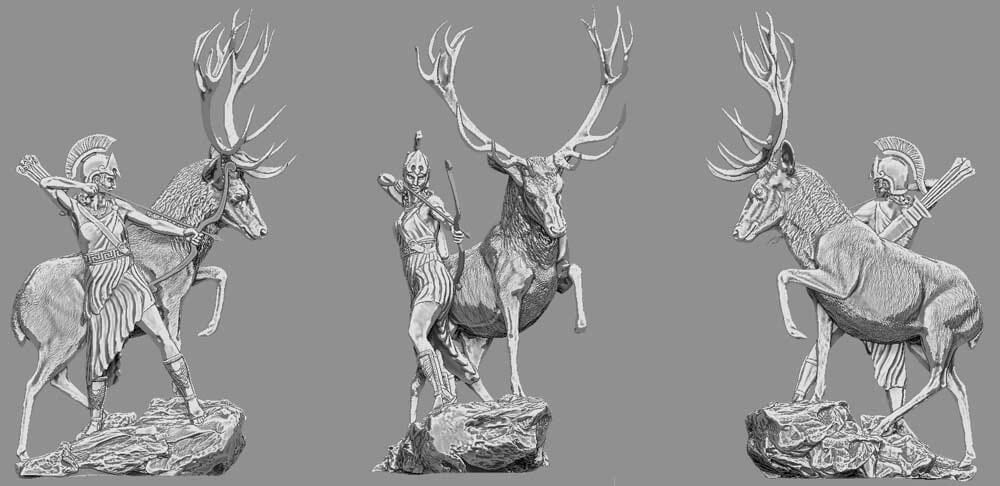 A UNITED STUDENT BODY
This sculpture has yet to be installed at its final destination, but was commissioned by a donor and alumnus of Claremont McKenna College.
Depicted are the two mascots of Claremont McKenna: Athena Goddess of Wisdom and the Red Stag. Athena is the women's mascot and the Red Stag is the men's; the sculpture design depicts the two mascots united in a cause, ready to charge forward together. This design is symbolic of Claremont McKenna's student body and the strength they find in working together toward greatness.
Upon approval by the institution, the sculpture will be installed on the Claremont McKenna College campus.